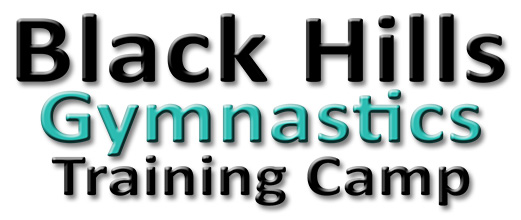 Date: June 7th – 10th
Cost: $350
**Registration deadline April 30th**
$100 Deposit due at the time of registration. Final payment due by Friday, May 4th.
Premier Coaches: Justin Laury and Daniel McCarty of Gymnastics Progressions!!
Spearfish Gymnastics Academy is offering a summer gymnastics training camp that you won't want to miss! June 7th – 10th come to beautiful Spearfish, South Dakota for a camp experience your gymnasts will remember for a lifetime! This camp features 4 days of training with premier coaches Justin Laury and Daniel McCarty of Gymnastics Progressions, sessions with judges to get feedback for your coaches and athletes, coach training sessions, event rotations directed towards what your athlete needs, and small groups for lots of individual attention! This camp will also include fun team bonding evening activities you won't want to miss!
Spearfish is nestled in the valley of the historic Black Hills with beautiful scenery and amazing outdoor activities!
Don't delay space is limited!!
Camp registrations will fill from Level 10 down
---
Special: Gymnastics Progressions coaching clinic Sunday after camp!
Coaches Clinic:
Join us on Sunday at 1:00pm for a very special coaches clinic with Gymnastics Progressions.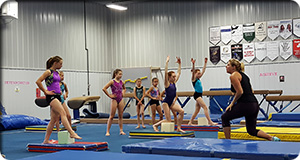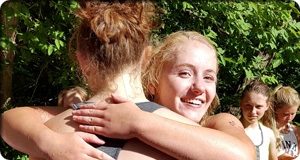 This clinic will be a hands on opportunity for you to learn from some of the best our sport has to offer. Justin and Daniel will be sharing new ideas, techniques and teaching you how to implement them with your athletes to help you create a successful program!
This is an amazing opportunity you don't want to miss!
Cost: $100 per coach
---
Camp Coaching Staff:
Justin Laury
• Former University of Michigan 4X All-American
• International Elite Gymnast 2005 Gymnast of the Year Men's Big 10 Conference
• Gymnastics Progressions Owner: Website designed for aspiring gymnast, coaches & everyone who loves the spirit of gymnastics.
Daniel McCarty
• Two-time member of the Junior National Developmental team, which was invited to train at the US Training Center in Colorado. Former Successful Men's Collegiate Gymnast
• Head Club Coach for R-Athletics Grand Rapids, MI
• Involved in over 40 State Championship Titles and many individual regional and national titles
• Travels around the country doing training camps and clinics for Gymnastics Progressions
Wynter Childers
• Currently a sophomore at the University of Alabama on a full ride gymnastics scholarship
• 2012 JO National Floor Champion
• 2015 JO National All-Around, Vault, and Beam Champion
• 2016 JO National Beam and Floor Champion
• 3 time Nastia Cup Qualifier
• 5 time JO National Qualifier
Alisha Dykstra
• Involved with the sport of gymnastics since the age of 5 first as a gymnast and then as a coach
• Coached regional and national champions that have gone on to compete at DI universities
• Coaches at various clubs and camps across the region
• Her passion is helping athletes realize their full potential while using the sport of gymnastics to help them grow into confident young women
For more information call us at 605-641-8303 or email us at SpearfishGymnastics@gmail.com