**Registration is now open for 2021 Summer Team Camp**
Level 2–5, Xcel Bronze – Gold: July 6th –9th
Level 6–10, Xcel Diamond – Platinum: July 11th –14th
Camp Cost: $400
$100 non-refundable deposit due at the time of registration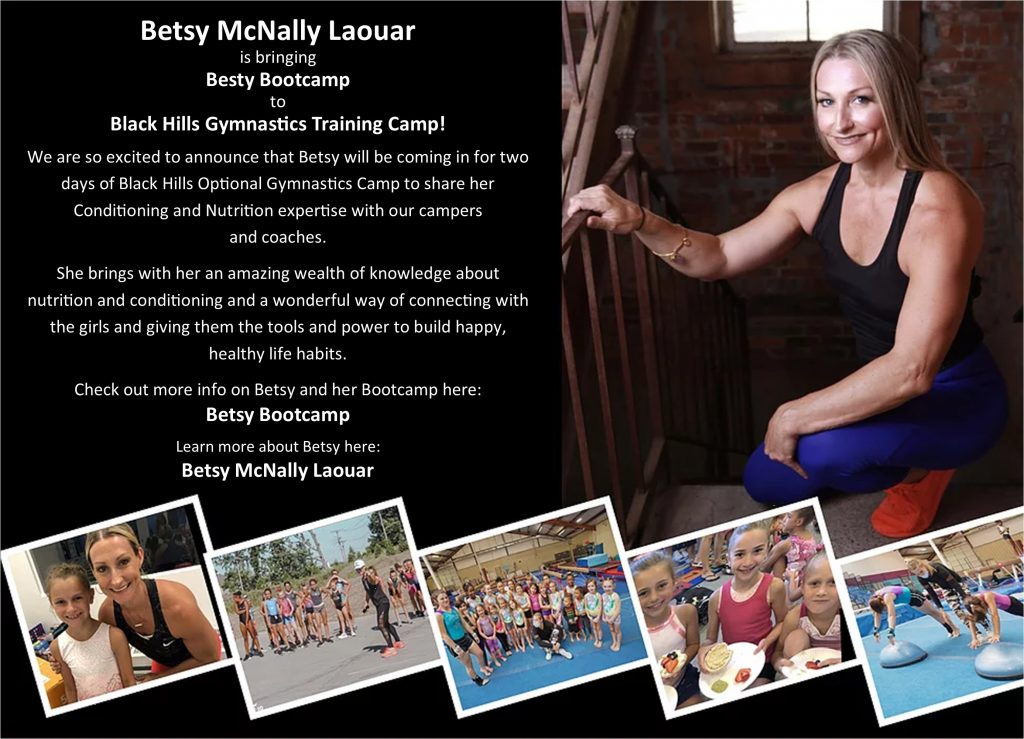 ---
**Registration deadline June 1st, 2021**
Premier Coaches: Justin Laury and Daniel McCarty of Gymnastics Progressions!!
Come beautiful Spearfish, South Dakota for a camp experience your gymnasts will remember for a lifetime! Our camps feature 4 days of training with premier coaches of Gymnastics Progressions, sessions with judges for your coaches and athletes, event rotations directed towards your athlete needs, and lots of individual attention! These camps will also include fun team bonding evening activities you won't want to miss!
Spearfish is nestled in the valley of the historic Black Hills with beautiful scenery and amazing outdoor activities!
Don't delay space is limited!!
---

"This camp was by far the best experience at a camp my daughter has ever had!"
"My daughter enjoyed camp so much! She has already said she is going back next year!! Coaches were absolutely amazing! Thank you for all your hard work and dedication to our kids."
"All of the coaches were so encouraging! It was the most encouragement my daughter has received so far since she began gymnastics!"

"My daughter said in such a short amount of time she learned so many new skills and her confidence level went so high… She can't wait to go back next summer!"
"We loved the enthusiasm and positive environment! Most of all the opportunity to push yourself to the next level of skills!"

---
Camp Coaching Staff:
Watch this list for additional coaches as we round out our staff for the summer!
Justin Laury
• Gymnastics Progressions Owner and clinician
• Team coach at WOGA
• Former University of Michigan 4X All-American
• International Elite Gymnast 2005 Gymnast of the Year Men's Big 10 Conference
Daniel McCarty
• Gymnastics Progressions developer and clinician
• Two-time member of the Junior National Developmental team, which was invited to train at the US Training Center in Colorado.
• Former Successful Men's Collegiate Gymnast
• Involved in over 40 State Championship Titles and many individual regional and national titles
Alisha Dykstra
• Involved with the sport of gymnastics since the age of 5
• Coached many regional and national champions
• Owner/head coach at VIP Gymnastics
• Her passion is helping athletes realize their full potential while using the gymnastics to help them grow into confident young women
---
Videos
---
For more information call us at 605-641-8303 or email us at SpearfishGymnastics@gmail.com